At Paige Jewelers, we strive for 100% customer satisfaction. We are, however, only human and some things are beyond our control. If you are ever unhappy or dissatisfied with a purchase or repair made at my store, please bring it to my attention, either in person or via a phone call. I am always happy to speak with you. My goal is to have happy, satisfied customers!
And if you are happy and satisfied, let me know that too!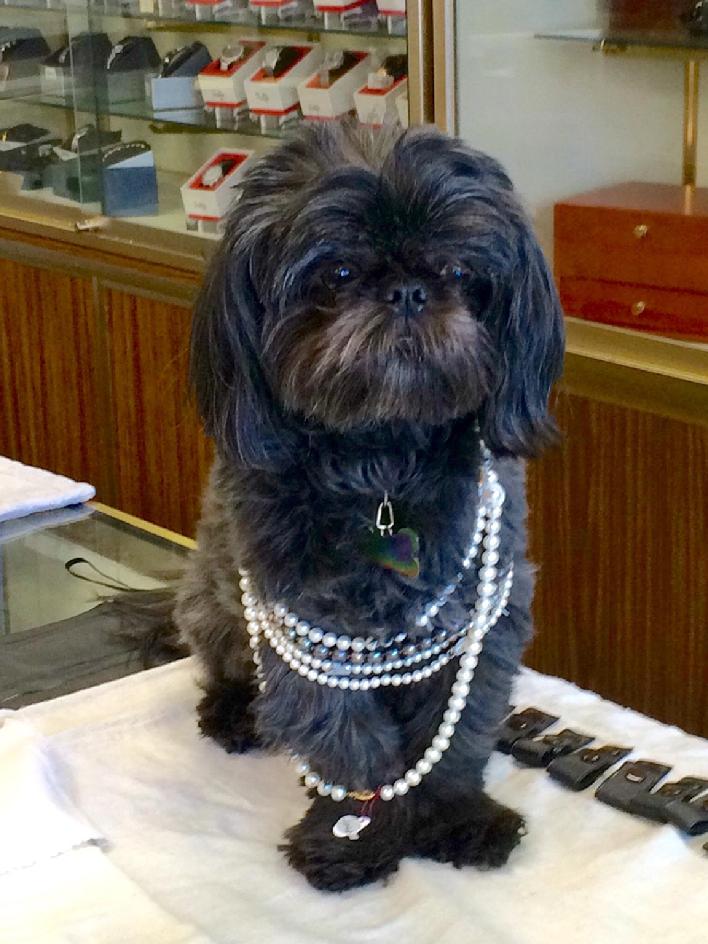 Stop in and say "hi" to Sophie!
Come in and say "hi" to Sophie!
Stephen and Nancy belong to their 11 year old Shih tzu! Generally, on Tuesday, Wednesday and Thursday, Sophie can be found hanging out in her bed in the store window. She loves watching the world go by on West Main Street, and especially looks forward to regular visits from our UPS driver, Michelle!
Paige Jewelers, Incorporated. Most recent update on Oct. 21, 2011.