We will be closed for winter vacation beginning Saturday, January 26th and through Monday, February 4th. We will re-open with our regular winter hours on Tuesday, February 5th. See you then!
Here's wishing you and yours a very Happy and Healthy New Year! We look forward to seeing you in 2019!
We are closed on Sunday and Monday.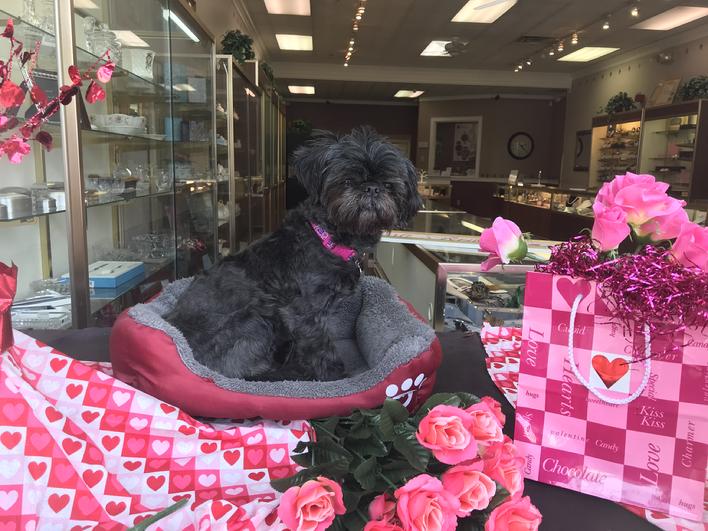 Stop in and say "hi" to Sophie!
Welcome to Paige Jewelers
Paige Jewelers, Incorporated. Most recent update on Oct. 21, 2011.